My time as a Student: Aalborg University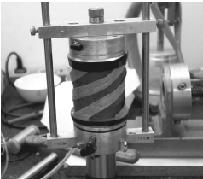 At Aalborg University, the civil engineering programme comprises of a package of advanced courses, additional higher courses and a M.Sc. thesis project. The university is characterized by having an inter-disciplinary, problem-oriented approaches to both research and education. Some projects from my years at university can be viewed below.
To read more about civil engineering at Aalborg University press here.
---

Master Thesis
confidential

The M.Sc. thesis presents risk-based explosion load assessments. The report contains a generic approach to determine the explosion load on an offshore module.The model uses responce to assess the cloud size and explosion load. The thesis was completed in cooperation with Ramboll Oil and Gas and professors at Aalborg and Esbjerg University.



9. sem, Griffith University

Design of Pile Foundations
Risk Analysis and Management
Coastal Structures
Advances Steel Structures




This semester, I studied abroad at Griffith University in Australia. Here, I took four courses and finished them all with distinction. The link shows some assignments I did in the four courses.



8. sem

38mb (English)

The project theme was offshore wind turbine foundations. We conducted several triaxial tests with both clay and sand to find high quality soil parameters. Several analytical approaches were used to design the foundations and PLAXIS, a FEM Program, was used to verify the findings.
Further, the wave load was determined using higher order wave theories and laboratory tests.



7. sem

6mb (Danish)

The project set out to assess the elastic displacement of an aluminium plate both analytically, with FEM and through lab testing. The project team designed a FEA program in Matlab with elements consisting of constant and linear strain triangles.



6. sem

28mb (Danish)

In this project we planned and designed a seven stories building in concrete. The subsoil profile was a slope of soft clay and therefore a combination of pile, sand pillow and direct foundations were designed. Further, prestressed concrete beams were designed and the fire resistance of the building assessed.